Code of medical ethics
From Wikimedicine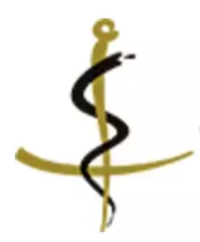 The code of medical ethics encompasses the ethical rules of the medical profession. In Belgium, it is developed by the National Council of the Order. Currently, it does not hold the legal weight of a law. Any situation where the interpretation of the law or the code of ethics raises an issue, or any judicial request that seems to conflict with the principles of the code of ethics, can be submitted for advice to the provincial council, the national council, or the national bioethics committee.
This is not the place to transcribe its entirety (refer to the bibliography for that) or to conduct a critical study. Only to summarize the different principles.
General Principles
Purpose and Scope
Medical ethics encompasses the principles, rules, and customs that every physician must observe in the practice of their profession.
General Duties of Physicians
Humanitarian mission, qualification, respect, staying up-to-date, honor, dignity.
Ensuring the same quality of care for all, without distinction.
Duty to provide assistance in cases of emergency.
Responsibilities towards the patient and the community.
Medicine cannot be a business.
Fraternity and duty to assist colleagues.
Advertising
Physicians may make their medical activity known to the public.
Information should be accurate and objective, with no comparisons, and the confidentiality of patients must be respected.
No patient solicitation, and no encouragement of unnecessary procedures.
These provisions also apply to advertising done by third parties.
Notify the provincial council if participating in media to provide medical information to the public, while adhering to the same provisions. If patients are involved, ensure their participation is voluntary and informed.
Clientele
Contributions, quasi-contributions, or transfers must be documented in a written contract subject to the approval of the provincial council.
Patient solicitation or diversion is prohibited.
Any patient can be received in the office.
A physician called to attend to a patient already treated by a colleague must:

Ensure that the first physician is notified if the patient chooses not to continue treatment with them.
Propose a joint consultation and provide only urgent care if the patient sought only an opinion. In cases where this is impossible or inopportune, the patient must consent to the proposed diagnosis and treatment being communicated to the first physician.
If the reason is the absence of the first physician, the treatment initiated can only be modified if necessary, and the information transmitted upon their return.
Medical Office
Quality, continuity of care, dignity, privacy.
Practice preferably in one location. Any dispersion of activity must be justified to the provincial council.
"Roadside medicine" is prohibited.
It is forbidden to have one's medical office managed by a colleague.
Medical practice is not allowed in a commercial space.
Physician in the Service of the Patient
Patient Relations
The patient has the free choice of physician.
The physician also has the right to refuse treatment for professional/personal reasons, except in emergencies. Similarly, the physician may withdraw from care if they ensure its continuity and inform the patient.
If a patient refuses an examination/treatment, the physician may also withdraw from care while respecting the same principles.
If the patient is deemed incapable and the legal representative cannot be consulted, the physician should rely on their own conscience.
Correction, understanding, no intrusion into private life, and avoiding offense to beliefs.
Decisions guided solely by science and conscience.
Informing the patient about the diagnosis and prognosis, even if it's serious. However, consider the patient's ability to receive the information and their preference regarding the extent of information.
Providing appropriate treatment and support, involving family members unless the patient objects.
Quality of Care
Diligent, conscientious, and in line with scientific standards.
Victims of malpractice should be compensated, and every physician should be insured.
Avoid working in conditions that would compromise the quality of care and procedures, except in emergencies. Seek assistance from nursing, social, or paramedical professionals as per the patient's best interest.
Diagnostic and Therapeutic Freedom
Avoid prescribing excessively expensive or unnecessary treatments, or yielding to patient demands. Prescribe to prevent overconsumption.
If a patient agrees to participate in an investigation, it should not deprive them of the best recognized care.
Prevent addiction. Assist in overcoming addictions through a multifaceted approach, possibly with external help. Any physician prescribing substitution methods must be registered with an accredited center and undergo continuous training.
Medical Records
Must be maintained for each patient and kept on record. Transmission of all or part should respect medical confidentiality.
If it pertains to a team, only the physicians providing care to the patient may access it.
Information can only be communicated to individuals bound by professional secrecy.
At the patient's request, all or part must be communicated to another physician.
Objective elements (X-rays, results, etc.) can be transmitted to the patient upon request or if deemed necessary.
They may be used for research as long as no names or details allowing identification appear.
No withholding of information in case of non-payment of fees.
To be retained for 30 years after the last contact with the patient.
In case of cessation of activity, records must be transmitted to ensure continuity of care.
Surgery
The patient has the free choice of surgeon, who can freely refuse any surgical decision.
The surgeon is responsible for ensuring adequate assistance.
The same responsibility applies to the anesthetist.
Collaboration with the treating physician is essential.
Human Experimentation
Human trials are necessary but should follow animal trials.
Testing on healthy subjects is only permitted if they are adults capable of giving free consent (no prisoners!) and under strict medical supervision.
Testing on ill subjects is only allowed if there is hope of any benefit, and they are not deprived of an existing effective treatment. Consider the potential benefit versus possible risks. Do not compromise the patient's dignity or morals.
Prior submission to an ethics committee is required.
The physician must have financial independence from any interested commercial organization.
End of Life
Inform the patient of their impending death and available support in a timely manner, taking into account the clinical condition, the patient's capacity to handle the information, their values, and their desire for information. Reach an agreement with the patient regarding third parties to inform.
For any decision: Informed, free, and independent consent of the patient. If the patient is incapable, their legal representative. If a minor, involve them in the decision as much as possible. Seek the opinions of colleagues and the medical team.
No therapeutic obstinacy.
If death is pronounced in line with current knowledge, cardiorespiratory support should be stopped. This cessation may be postponed in the case of organ donation, respecting the patient's wishes.
Physician Serving the Community
Socio-Economic Responsibility
Improve the quality of care.
Promote public health.
Draft necessary documents for obtaining social benefits.
Avoid therapeutic/diagnostic abuse.
Preventive Medicine
Preventive, educational, curative.
Cooperation with preventive/occupational medicine while respecting professional secrecy.
Physicians practicing in preventive medicine centers cannot provide care in this capacity except in emergencies and must refer patients. They should not use this as an opportunity to increase their own or an institution's patient base.
Continuity of Care
Continuity of care is a duty, with on-call services the responsibility of local organizations declared to provincial councils. Exceptions based on age, health, or other reasons.
The physician can only refuse an urgent call after ruling out a real danger or being tied up by an equally urgent emergency.
Physician Consultant, Expert Inspector, Civil Servant
Their conditions of service must be determined by a contract submitted to the provincial council, unless the mission is mandated by law or the judiciary.
They must decline examining anyone with whom they have had relationships that could influence their judgment.
A physician who has examined a person in this capacity cannot become their treating physician for at least 3 years.
They cannot accept a judicial expert mission concerning a person they have previously examined in another capacity.
In case of requisition, they can only perform material samplings.
They must inform the patient of their mission and the information they will disclose.
They must respect the patient's dignity.
They cannot use methods or substances to deprive a person of their free determination for judicial information.
They must communicate examination results to the treating physician.
They cannot challenge the treatment instituted by the treating physician in front of the patient.
They can only disclose what pertains to their mandate.
They must avoid pushing the treating physician to violate their professional secrecy, to which they are bound even toward them.
They can only access a medical record with the patient and the treating/responsible physician's authorization.
Forensic Medicine
A physician is required to submit to a request for blood sampling for alcohol testing, except for medical contraindications or if the patient's reasons for refusal are recognized as valid. However, it cannot be forced.
They cannot assess the state of intoxication of their own patients.
When completing a death certificate for civil registration, they do not indicate the cause of death except for natural/violent/undetermined deaths.
Unless requisitioned, an autopsy can only be performed if there is no opposition from the patient or their relatives.
Interactions Among Physicians
Fraternity
Physicians owe each other moral support and must defend a colleague unfairly attacked. They cannot slander or speak ill of a colleague. No public controversy.
If a practitioner has been dismissed or suspended, a physician can only submit their application after contacting the practitioner and their provincial council.
Assist a colleague if they are unable to work, if possible.
Treating Physicians and Consultants
If necessary, the physician should refer their patient to a more competent colleague in the specific case and provide them with all relevant data. The consultant should then return the patient as soon as possible with the results and conclusions of their examinations.
If a specialist is consulted spontaneously, they must inquire about the name of the treating physician to send them the results.
At the request of the family/proximate individuals, the treating physician must attend a consultation with a consultant.
If the treating physician disagrees with the consultant, they can suggest another one. If the patient decides to follow the deemed unfounded advice, the treating physician can withdraw, ensuring continuity of care.
The treating physician must be informed of a patient's hospitalization. Any change in the patient's condition must be communicated to the treating physician. A discharge report must be sent to the treating physician.
Substitute Physician
Only the substitute physician is entitled to fees, no sharing. Compensation may be requested if premises/personnel are provided for the substitute.
If the substitution exceeds 2 months, it must be the subject of a written contract submitted to the provincial council.
Do not promote the diversion of the replaced physician's clientele.
A physician suspended by judicial/disciplinary decision cannot be replaced. However, they must ensure the continuity of care for their patients.
Professional Collaboration Among Physicians
Physicians can enter into agreements with each other, which do not absolve them of their personal duties. They must be submitted to the Provincial Council and include:

Respect for the code of ethics
Certify that there is no harm to patient interests (free choice of physician, professional secrecy, physician's independence, liability insurance)
No commercialization
Schedules allowing for scientific activity, pregnancy, sick leave, etc.
Ensure continuity of care
Equitable distribution of income
Professional partnership without legal personality
Professional partnership with legal personality
Sole proprietorship professional partnership
Means company
Non-profit association
Physicians' Relations with Third Parties
Contracts with Healthcare Facilities
Contract submitted to the provincial council.
Only actual expenses can be indemnified, and this cannot be linked to the amount of fees received.
No provision can limit diagnostic/therapeutic choices/consultant use outside the institution.
Must provide medical authority over the staff of their service.
Agreements with Non-Physicians, Inventions, and Patents
Pre-approval by the provincial council.
Prohibited if it limits diagnostic/therapeutic freedom/quality of care.
Any invention that can be exploited in commerce or industry can be patented by a physician.
Relations with Pharmacists, Licensed Dental Practitioners, Midwives, Nurses, and Para-Medical Professions
Physicians must respect their independence and cooperate with them. (Note that any healthcare provider is free not to comply with a medical order. However, they must legally accept the consequences of their refusal if applicable).
No collusion with pharmacists.
The sale of medication is prohibited for physicians. A physician cannot simultaneously be a medical practitioner and a manufacturer or distributor of drugs/prostheses/medical devices.
Physicians must ensure that they do not perform acts outside their competencies.
Author(s)
Dr. Shanan Khairi, MD
Bibliography
Code of Medical Ethics, Order of Physicians, December 2016 version.
The Belgian Code of Medical Ethics is accessible in its entirety on the ordomedic.be website.